About the book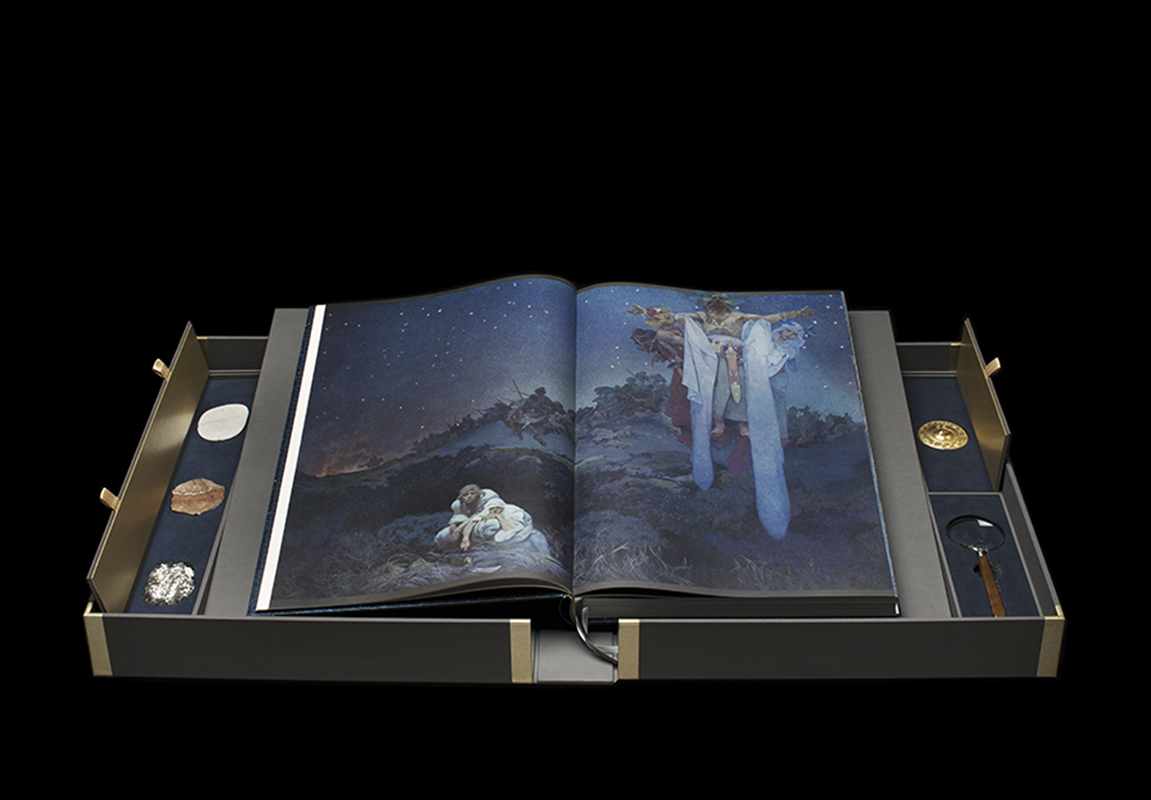 Luxurious collector's publication with untold cultural value
 
Limited edition of the first and only work of its kind in the world
 
The best available photographic and printing technologies combined with precise Czech craftsmanship.
 
The Slav Epic and its as yet undiscovered details are now within reach in a unique new publication.
The Book Epos 
Jan William Drnek, large format photographs of the work and the message of Alphonse Mucha
The colour and light fidelity to the canvases, coupled with unique printing technology, results in a one-of-a-kind book. The limited-edition large-format book offers a glimpse at the smallest details of Mucha's work, unveiling the magnificent Slav Epic in an unseen form.
Print technique
The book has been printed using a special technology, rarely used due to its technologically demanding and costly nature. The raster is invisible to the naked eye, remaining indistinguishable even when using a magnifying glass up to approx. 6 × magnification. Individual canvases of The Slav Epic can be viewed in the book in a proximity that the ordinary gallery visitor will never experience.


Page count & contents
The book has 336 pages, 80% of which are pictorial depicting digitised canvases of the Slav Epic. The remaining 20% ​​of the pages are devoted to informative, technical and supplementary texts, in which Czech philosophers, curators and historians participated in the theme of the Slav Epic and Alphonse Mucha.
The book's dimensions
The book measures 62 cm × 42 cm. Dimensions specifically chosen for the book, in order for it to replicate the size (610 cm x 810 cm) of the largest canvases in the cycle, once opened. Due to the book's large-format, machine-binding was not possible, and instead the publication was hand-bound in the Czech Republic.
Have a look at the video about the epos book here.